Recently, Martha Stewart Weddings asked Weiss—a planner to the stars—to describe what her idea of a perfect wedding looks like.  We thought you would enjoy a few of her top wedding essentials for planning your own special day: 
First thing's first: Choose tactile décor that's reflective of who you are.
"My favorite tables are the ones that look like I went into someone's cabinet and just set a table with their favorite things," explains Weiss "The table settings are in front of guests for five hours!"
Keep centerpieces low.
Consider the art of conversation when ideating your reception's florals, advises Weiss, who is "very into low centerpieces." "Conversation is so important right now. I mean it always is, but right now, there's so much to talk about," she says. This Bella Collina wedding is a perfect example of keeping centerpieces low!
Don't be afraid of color.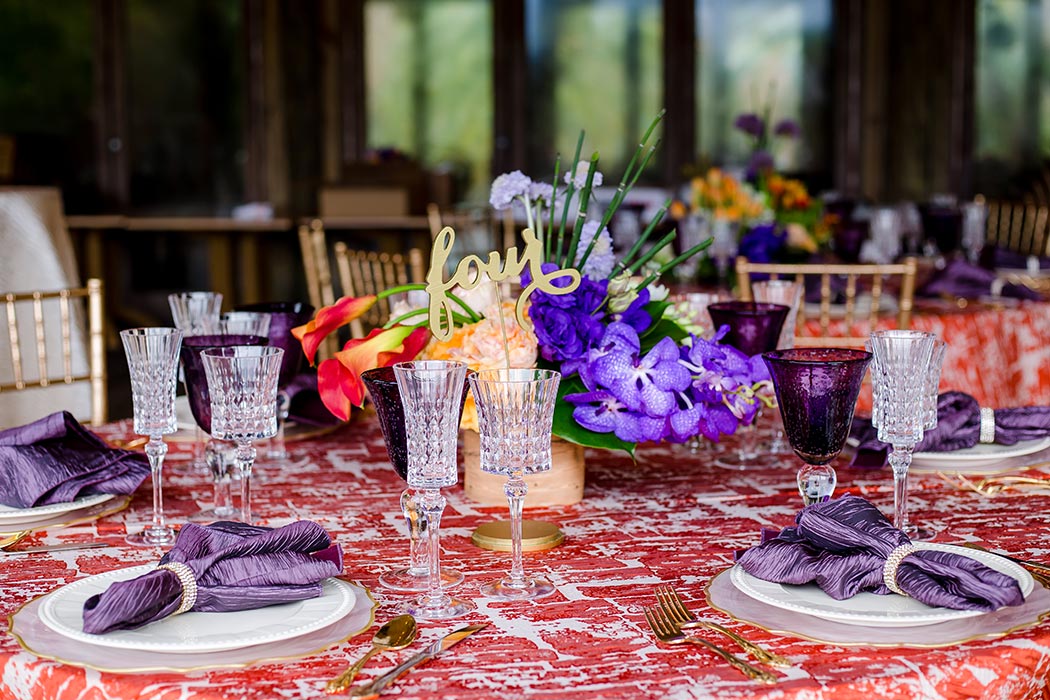 While Weiss loves green and white — a shade combination that many of her clients gravitate towards. Her idea of a dream wedding involves an unexpected color palette. "I would definitely bring in color. My life now is about color. When you walk into a room with color, it's surprising — and I like that," she explains. "It definitely radiates energy. There are no rules! It's your personality. You love it? Well we just personalized your wedding. If you love it, that's you."
One last thing: People-from your guests to your vendors-are what really matter.
While Weiss' three big-day must-haves revolve around décor, none of the design matters, she says, if the people you surround yourself with on your wedding day don't fall into the "nearest and dearest" category. "Through all of my experience, I have learned that this is the most important thing-to validate the marriage in front of these people who have been in your life forever," she adds. Thanking them for being present on your day, then, is mandatory, Weiss continues, especially if your wedding involves significant travel; she advises that all brides and grooms prepare a thought-out speech of gratitude to deliver during the reception.
The most important vendors for Weiss? Photographers and videographers (and of course stationery)! "This is something that should be a big part of the budget-not something you hire online and never talk to the person until they show up. This is someone you need to meet," she says. "Even more important is videography. I love video because you can see people moving, and talking, and hearing the voice. I'd put them in the same category: photography and video. Not an afterthought. It should be something that's really well thought out, together."