Just because you have 2,327 Instagram followers doesn't mean you want them all at your wedding. In fact, you aren't planning on inviting any friends—a small celebration with your immediate families is more your style. Especially in light of the coronavirus pandemic and the gathering restrictions that local governments have put in place, smaller weddings with far smaller guest lists have quickly become the norm. Will your extended family members and pals understand or will their feelings get hurt when they see that you tied the knot? What if they consider themselves family? Rather than let everyone find out about your marriage after the fact, you should make a point of letting those who might be hurt about not being there know about your plans well ahead of the wedding. But how should you spread the word without being insensitive? Depending on your situation, you have a few options.
Tell key people.
If you're worried about letting extended family members know, assign this job to the parents on both sides of the family. They're in the best position to explain the news to grandparents, aunts and uncles, and distant cousins. As for friends, if you can, meet up with your closest pals, either individually or together, and explain that you want a small wedding with just a few family members. Explain why you're not inviting any non-family—whether it's because of the pandemic, a limited budget, your preference for a small wedding, your dislike of being the center of attention, or some other personal reason. A true friend will support your decision and not feel slighted.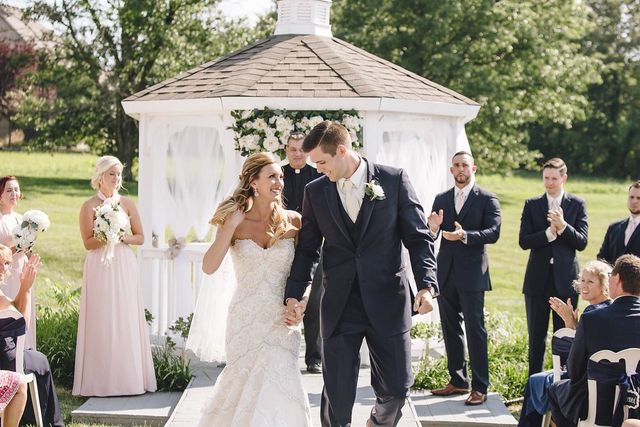 Let your closest friends spread the word.
Ask this core group to explain to other more removed friends about your preference. The very close friend group should be tactful but honest. They're not obligated to give every detail — a casual "they're keeping the wedding small and only inviting their immediate families" should be enough to satisfy curious minds.
Mention it on social media.
If you talk about your wedding on social media, work in that you're keeping it small and describing it as "family-only" wedding. That way, your friends will be less surprised (or not surprised at all) when they don't receive an invitation. That may be passive-aggressive move but it's effective!
Be gentle with friends who ask you directly.
Keep it short and sweet. You don't owe anyone a detailed explanation—remember, you're the bride and you get to marry however you want!
Adapted from an article in Martha Stewart Weddings, by Nancy Mattia.